Participation Information
Who Can Join?
MCO welcomes all youth and adults in the community who agree to abide by its Participant Handbook, regardless of their religious affiliation. Participants in the choirs pay to participate, while orchestra participants are volunteers.
For the specific details of each ensemble (choirs and orchestras), please see Performing Ensembles.
The youth choirs (ages 4 through 12th grade) are non-audition. Online registration is required. Click here and select your locale to begin registering.
Placement in the Grand Chorus (adults) and Symphony Orchestra is by audition only. Auditions will be held prior to the beginning of each semester or season, depending on your locale. Those who participated the previous semester do not need to re-audition. Click here to sign up for an audition.
Tuition/Fees
Millennial Choirs & Orchestras is among the most affordable music performing organizations in America and is an inexpensive supplement to an academic education and private music lessons. Tuition (for youth choirs) or a participation fee (for the adult Grand Chorus) is charged for ensembles that rehearse on a weekly basis. There is no fee for participation in the Symphony Orchestra. The proceeds from tuition and fees help to defray the expenses of the organization.
Please refer to your specific locale's page to view tuition deadlines and rates. Tuition (or participation fee for the Grand Chorus) is paid online as part of the registration process. There is an option during registration to divide the tuition into monthly payments. Click here and select your locale to begin registering.
The participation fee for the Grand Chorus (adults) is due prior to the first rehearsal. Returning participants should sign into their account to register. New participants who successfully pass an audition will receive instructions for how to register and pay the fee.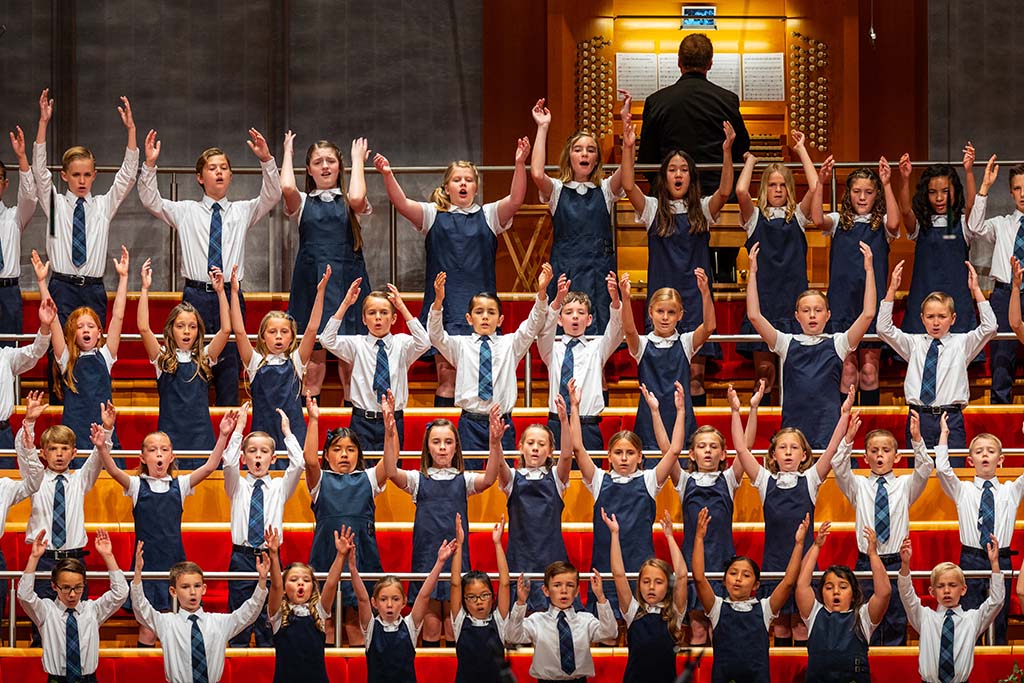 Concert Attire
MCO's approved formal concert attire is required for all performances. Approximate costs are outlined below.
Young Singers Chorus
age 4–1st grade
Girls $32–$38
Boys $43–$54
Children's Chorus
2nd–5th grade
Girls $37–$43
Boys $43–$54
Youth Chorus
6th–8th grade
Girls $68–73
Boys $59
(larger sizes extra)
Concert Choir
9th–12th grade
Women $74–79 (larger sizes extra)
Men $117 (larger sizes extra)
Grand Chorus
age 18 and up
Women $140 (larger sizes extra)
Men $117 (larger sizes extra)
Symphony Orchestra
Accomplished Instrumentalists
Concert black (purchase on your own)