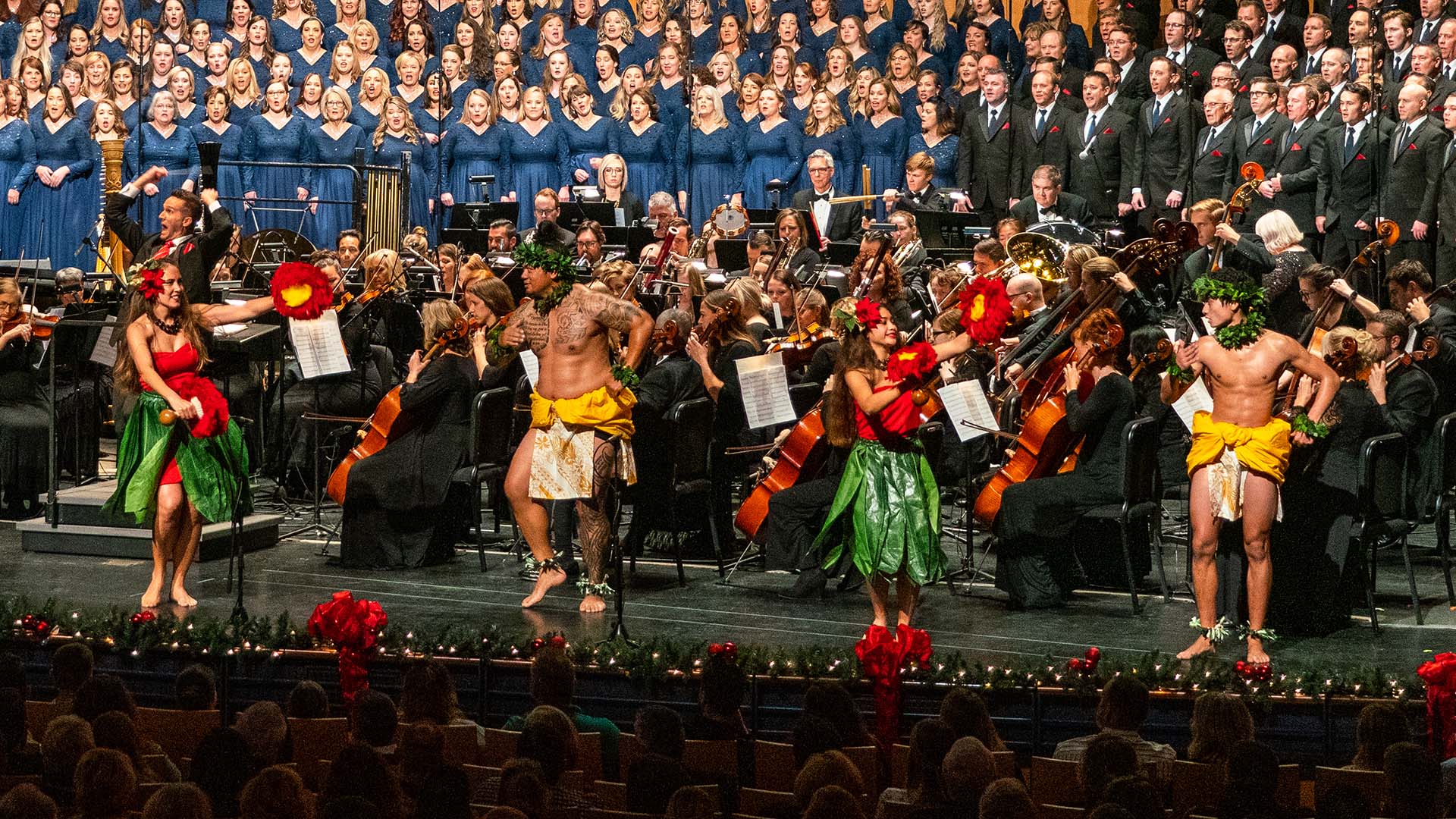 TICKETS ON SALE SOON!
Join us for our in-person Christmas concert series I Played My Best for Him.
Mesa, AZ: Friday & Saturday, December 3 & 4
Costa Mesa, CA: Thursday, December 9
Nampa, ID: Saturday, December 11
Dallas, TX: Monday, December 13
Sandy, UT: Friday & Saturday, December 17–18
Tickets for our Arizona concerts are sold out!
Tickets for other locations will go on sale soon.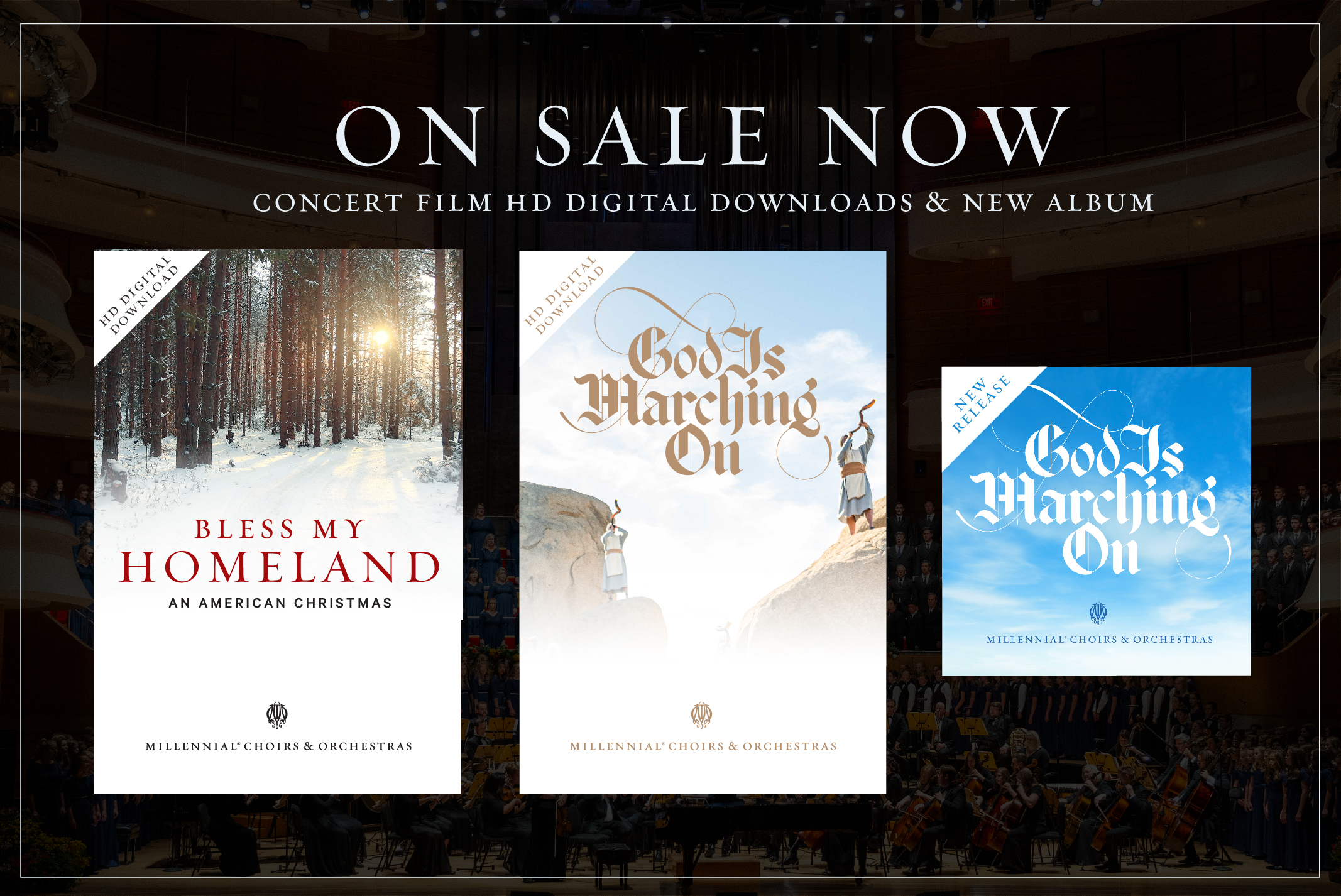 Enjoy our newest video & album releases
Christmas concert video: Bless My Homeland: An American Christmas, featuring Erin Morley on "A la nanita nana"
Easter concert video: God Is Marching On, including "Old Church Choir" with David Archuleta and "I Stand All Amazed" with Jenny Oaks Baker
Newest album: God Is Marching On, featuring songs from the video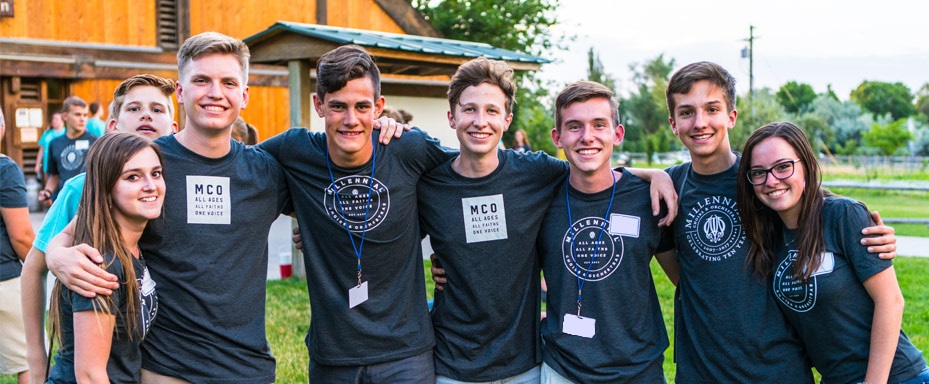 Join the Choirs & Orchestra
Registration for 1st Semester is now closed. Registration for 2nd Semester (January–early May, depending on the location) will open in late November.
This season will be the Year of the Youth and will focus heavily on the youth, culminating in a youth tour in Southern California next summer!
Audition requests for Grand Chorus and Symphony Orchestra are closed for 1st Semester. Auditions requests for 2nd Semester are being accepted.
Please visit our FAQs page for more details.
To register or request an audition, click Join Us below and select your location.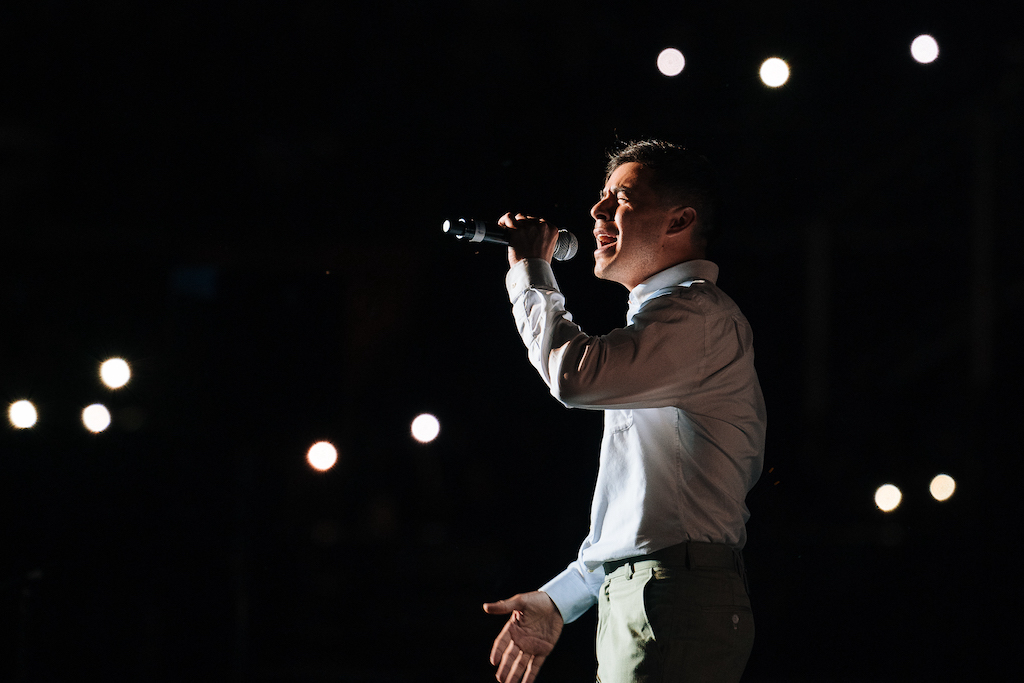 WATCH DAVID ARCHULETA PERFORM "GOD BLESS THE USA"
Listen to David's incredible performance at this year's Summer Spectacular.
Watch & Listen
Watch our videos, including, "Amazing Grace" (pictured above), featuring America's Violinist™, Jenny Oaks Baker.
Listen to and purchase our Billboard chart-topping albums.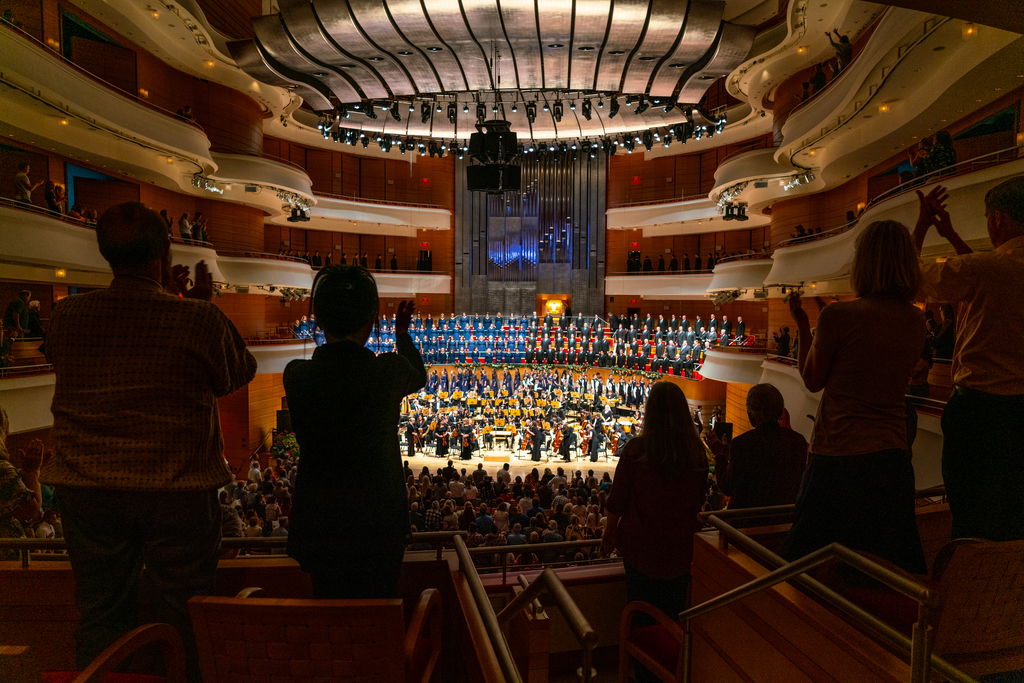 Contribute to a Great Cause!
Millennial Choirs & Orchestras is a 501(c)(3) charitable, non-profit organization. All donations are tax-deductible.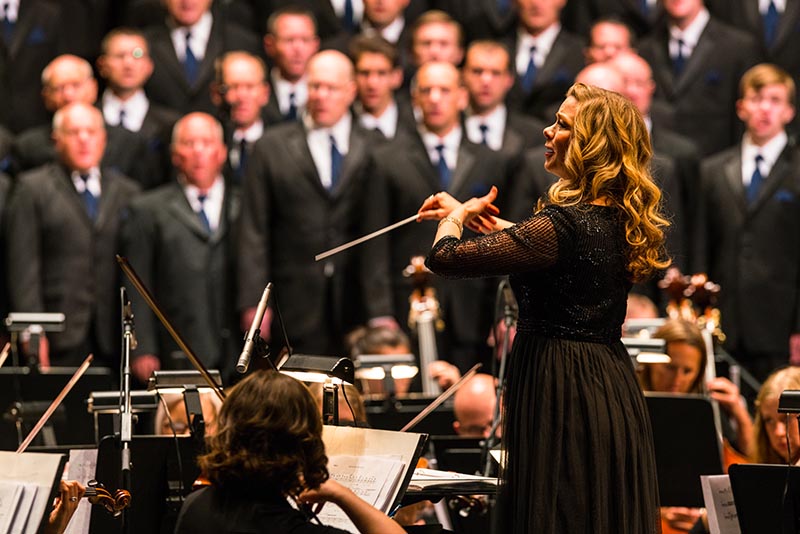 Subscribe
To receive announcements regarding concerts, albums, and participation registration or to change your current email preferences, please click the SUBSCRIBE button below. Those who register to participate will automatically be added to our email list and do not need to fill out the form.