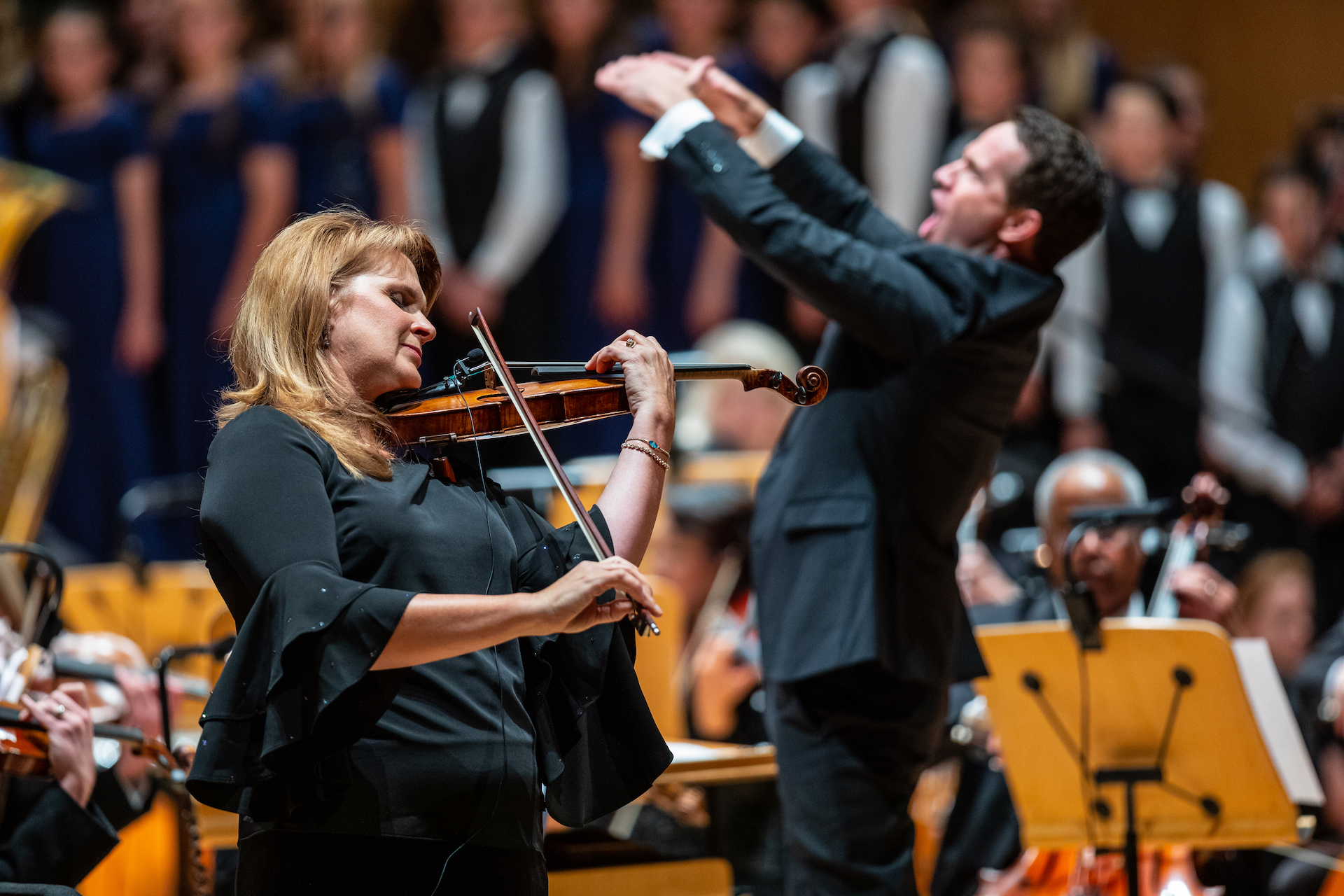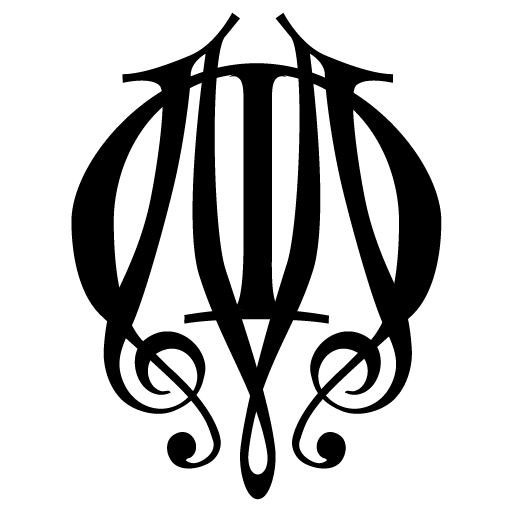 "We live in a world that is too prone to the tasteless, and we need to provide an opportunity to cultivate a taste for the finest music. And, likewise, we're in a world that's so attuned to the now that we need to permit people to be more attuned to the best music of all ages."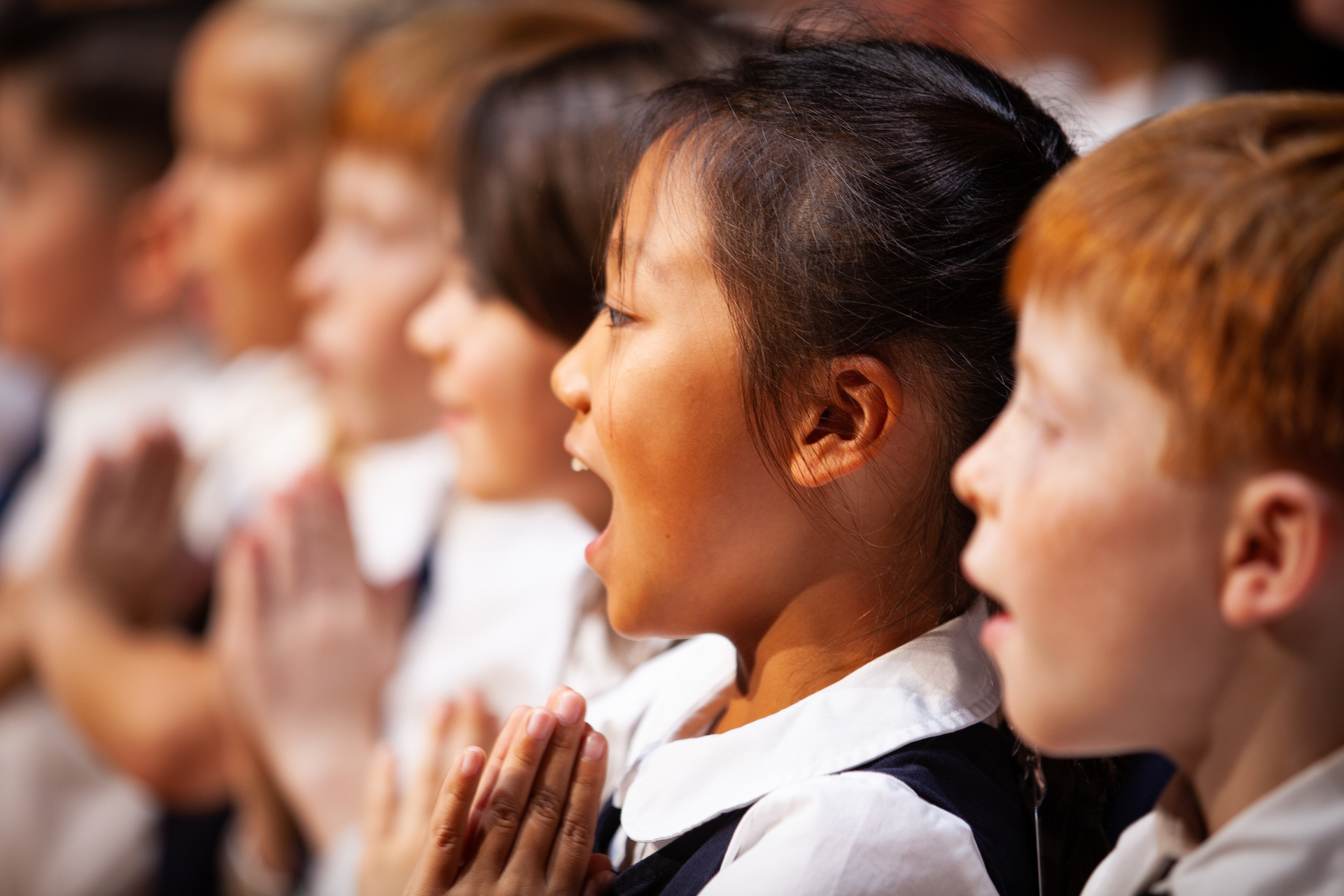 About MCO®
Founded in 2007, Millennial® Choirs & Orchestras (MCO®) consists of over 4,000 participants in California, Arizona, Texas, Utah, Idaho, and Kansas City.
Each MCO locale houses four non-auditioned choirs for youth, as well as an auditioned adult choir and symphony orchestra, both comprised of accomplished volunteer singers and instrumentalists. MCO was founded for the purpose of teaching and encouraging excellence in quality sacred and classical music. Its primary purpose is to fulfill the need for more refined music education and performance in our communities, with a focus on God and country.
In March 2013 MCO was invited to perform at the National Conference of the American Choral Directors Association in Dallas, Texas. In June 2016 five MCO locales converged in Washington, D.C., to record their chart-topping album, Amazing Grace: Songs of Atonement, perform at the Music Center at Strathmore, and record MCO's "Amazing Grace" music video on the steps of the Jefferson Memorial. In June 2017, MCO participants united in Salt Lake City, Utah, to perform six sold-out concerts in the famed Salt Lake Tabernacle and record MCO's album, Millennial Song. In July 2019, MCO participants performed two concerts in historic Carnegie Hall in New York City, then performed in the streets when their third concert was cancelled due to a blackout.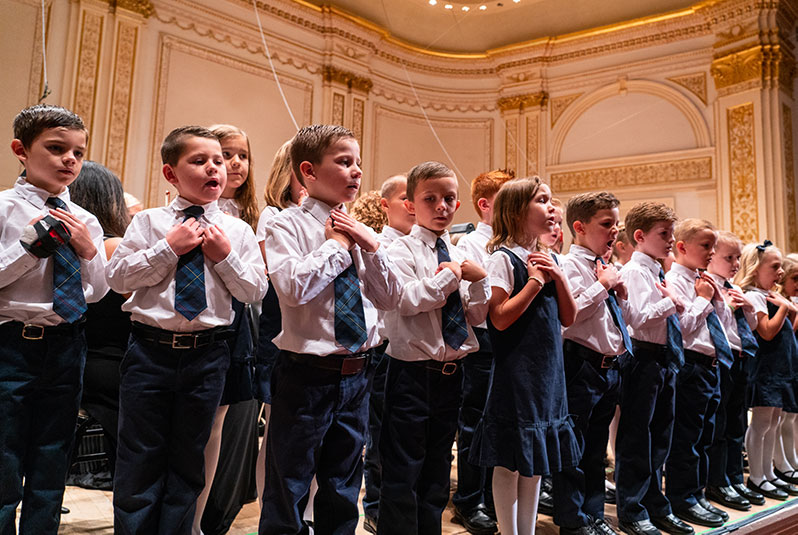 REHEARSALS & PERFORMANCES
MCO participation is offered in these locations:
Arizona (East Valley)
California (Orange County)
Idaho (Boise)
Kansas City
Texas (Austin)
Texas (Dallas)
Utah (Utah Valley)
Each MCO locale houses six performance ensembles, including four non-auditioned choirs for children and youth ages 4–18, an auditioned adult choir, and an auditioned symphony orchestra. All choirs rehearse once each week. The symphony orchestra rehearses less frequently. Together they perform regularly in the finest concert halls in their communities.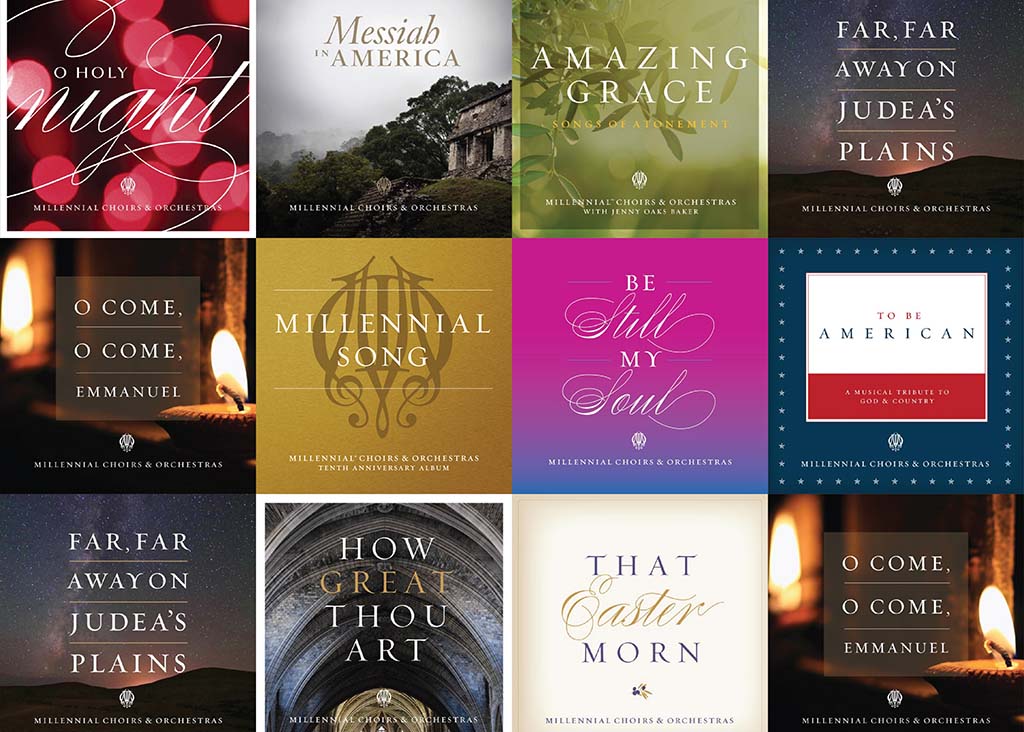 Albums
In addition to several singles, MCO has released eight albums: God Is Marching On (2021); Star of Wonder (2020); Millennial Song (2019), which debuted at #1 on Billboard Magazine's Classical Albums & Classical Crossover Albums charts; Amazing Grace (2016); To Be American (2014), which also debuted at #1 on Billboard; O Holy Night (2012), which landed in the top 10 of Billboard's Traditional Classical chart for seven weeks in a row; Messiah in America (2011), which debuted at #1 on Billboard's Traditional Classical chart; and That Easter Morn (2009).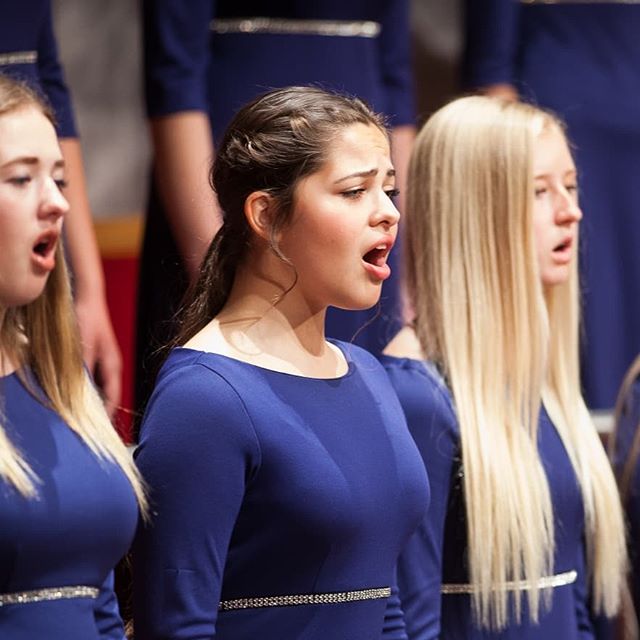 MCO Ensembles
Symphony Orchestra
Accomplished instrumentalists (audition only)
Grand Chorus
Accomplished adult singers ages 18 and over (audition only)
Millennial Chorus
Advanced treble ensemble composed of all Concert Choir women and the Youth Chorus
Concert Choir
9th

–

12th grades (non-audition)
Youth Chorus
6th–8th grades (non-audition)
Children's Chorus
2nd–5th grades (non-audition)
Young Singers Chorus
Age 4–1st grade (non-audition)