Give to MCO
HELP SUPPORT MCO THROUGH THE COVID-19 PANDEMIC
Losing 26 concerts this year (13 concerts last spring and 13 last fall due to COVID-19) has been devastating to Millennial Choirs and Orchestras because concerts are one of its primary sources of revenue. To make it through this pandemic, it must more heavily rely upon the support of patrons to continue this exceptional experience in communities across the nation. Millennial Choirs & Orchestras is a 501(c)(3) charitable, non-profit organization. Your gift makes possible the following:
Keeping MCO alive through the pandemic and for years to come
Music education and unparalleled performance opportunities, particularly for youth
Affordable participation
Continued performances for the communities in state-of-the-art concert halls
New music composed for MCO's choirs and orchestras
World-class recordings
Tours and other events
GIVE TODAY
You may give online today using our trusted partner platform JustGiving™.
For corporate donations, donations through donor-advised charitable funds, IRA Qualified Charitable Donations (QCDs), self-directed foundation funds, etc., our organization can be found under Millennial® Music and our Charity Tax ID number is 01-0902152.
All donations are tax-deductible. For information about our patron circles or for any questions regarding your gift, please contact Wendy Wirthlin, financial director, at wwirthlin@millennial.org.
Alternatively, checks payable to MCO (please write "Gift" in the memo line) may be mailed to:
Millennial Choirs & Orchestras (MCO)
P.O. Box 1981
Queen Creek, AZ 85142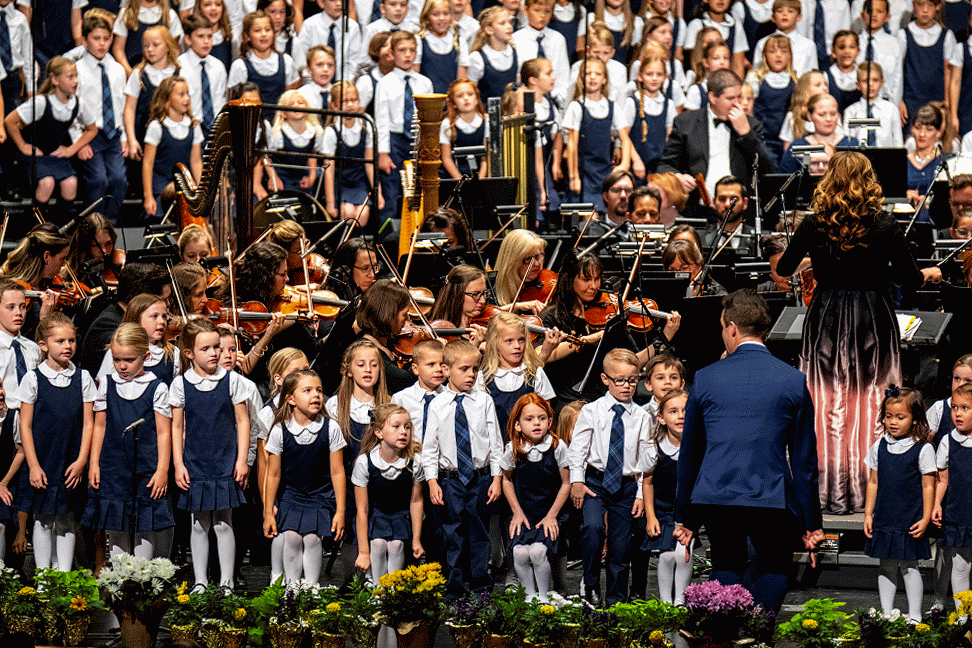 GIVE ONLINE TODAY
Click the link below to contribute online today.
Give Now
Click the link below to contribute online today. You will be directed to our trusted partner platform JustGiving™.
You do NOT have to contribute a percentage to JustGiving when you donate. Simply select "Other" from the scroll down menu to change the percentage to 0%.