Meet the Founders
MCO founders Brett Stewart and Brandon Stewart were raised in Huntington Beach, California, in the 80s and 90s. It was there in Southern California's booming music and arts scene that the Stewart brothers developed a passion for classical and sacred music. Their parents, particularly their mother, taught them the importance of hard work at a young age. Their serious study of music began in 1989 with Susan Bana, one of the most reputable piano teachers in California. Susan's undying commitment to the Stewart brothers forged their skill, focus, artistry, and character as boys—and eventually as young men. She demanded excellence from them at every lesson, quickly spotting their weaknesses, then guiding their every step to overcome and conquer.
During those early years of life, Brett and Brandon participated in multiple piano competitions and theory examinations every year, and they were expected to practice for several hours daily. Susan demanded that their exposure to the repertoire be vast, from Bach, Scarlatti, Beethoven, Mozart, Schubert, and Brahms all the way to Rachmaninoff, Liszt, Chopin, Prokofiev, Bartok, Barber, Liebermann, Griffes, Dohnanyi, and more. The Stewart brothers gained a comprehensive music education for the entirety of their upbringing. But most importantly, Susan's infectious teaching style lit a fire in Brett and Brandon that still burns inside of them to this day.
While in high school, the Stewart brothers' love of sacred and classical music deepened under the mentorship of Ted Reid, conductor of the award-winning Fountain Valley High School choral program. Ted saw in both Brett and Brandon the makings of future conductors and would often turn his entire classroom over to them to run rehearsals. It was Ted's love for choral music mixed with Susan Bana's love for classical music that catapulted the Stewart brothers into their collegiate careers.
In the midst of this intense saturation of music, the Stewart brothers' mother, Terri, was committed to providing her sons with a well-rounded, active life. Boy Scouts, junior lifeguarding on Huntington Beach, competitive swimming, basketball, chores, and church activities were an integral part of daily life in the Stewart family.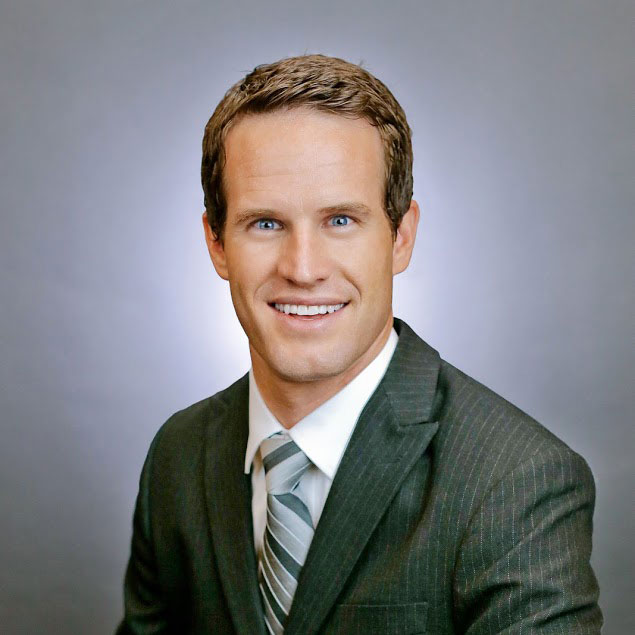 Brett
After high school, Brett chose to serve a two-year mission for The Church of Jesus Christ of Latter-day Saints, leaving behind his girlfriend, Mindy, whom he would marry when he returned and who would have a profound influence on the creation and success of MCO.
Following his mission, Brett studied piano performance at Chapman University with Joseph Matthews and sang in the Chapman choirs under William Hall. He then transferred to BYU to continue his piano studies with Jeffrey Shumway. While at BYU, he sang in the BYU choirs under Mack Wilberg, Rosalind Hall, and Ron Staheli, and also served as accompanist and assistant director of the BYU Men's Chorus for a season. When Brett was ready to begin a master's program in choral conducting at BYU, he received an out-of-the-blue phone call from Ted Reid offering him the opportunity to step into Ted's job at Fountain Valley High School and pursue his master's degree at Cal State University Long Beach State in California under the mentorship of Jonathan Talberg. The decision to pursue that path forever changed his life. 
Three years later, with his master's program completed, Brett began applying to schools for his doctorate program, with his eyes on becoming a college professor. Brett was accepted into the prestigious University of Cincinnati College–Conservatory of Music to study with Earl Rivers, Stephen Coker, and Dale Warland.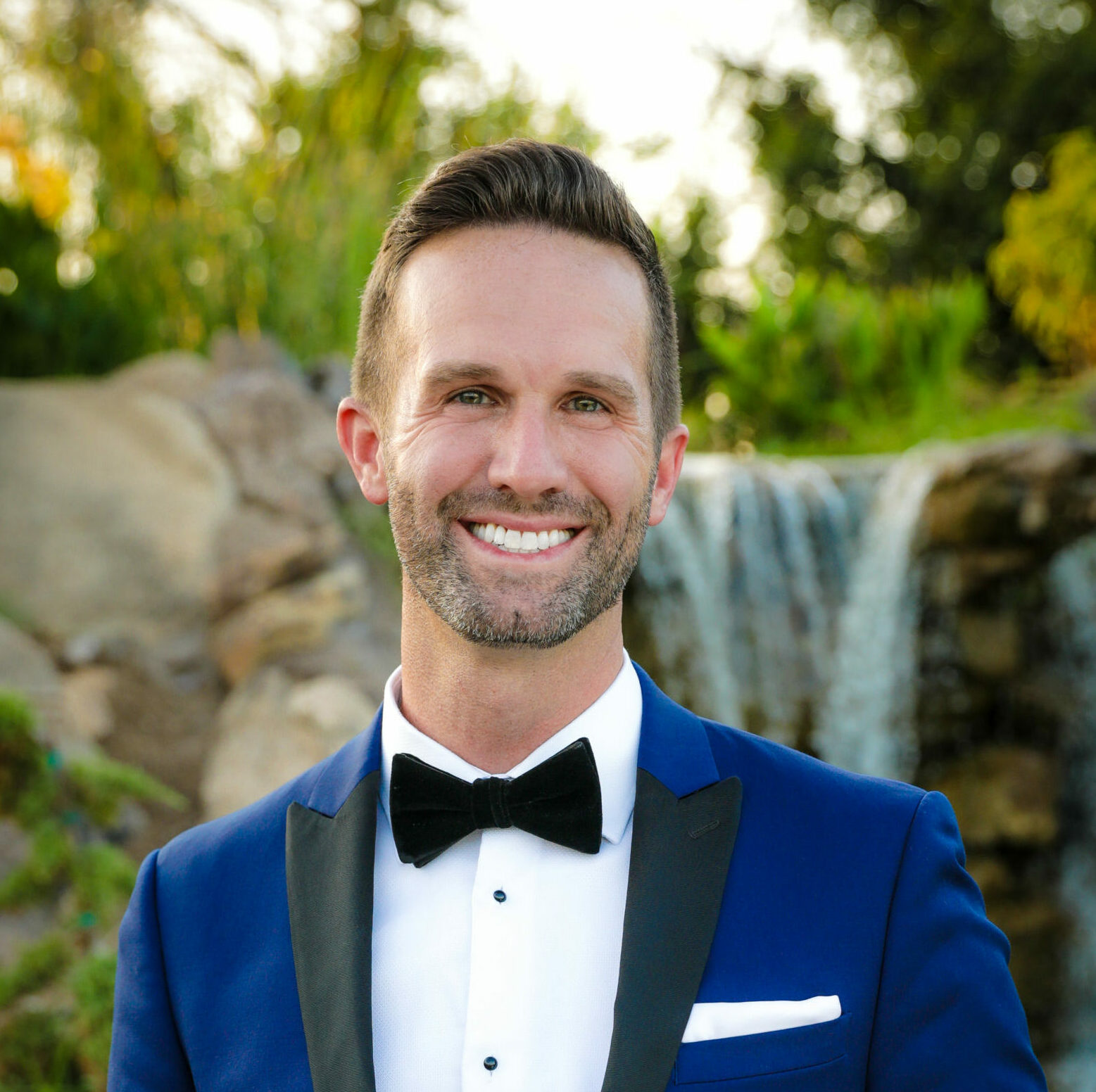 Brandon
In the year 2000, Brandon began studies at Brigham Young University as a double major in piano and vocal performance. After his freshman year at BYU, he paused his education to serve a two-year mission for The Church of Jesus Christ of Latter-day Saints under the spiritual guidance of two extremely influential mission president couples: Roger & Jewell Doxey and LeRoy & Mary Berrett. Brandon considers his mission service the greatest and most pivotal time in his life, shaping him into the man he is today and setting his personal and professional life on a path of devotion to God. Following his mission he married Heather Neubert—his high school sweetheart, best friend, fellow musician and voice major, and biggest supporter. 
While at BYU, Brandon & Heather both studied voice with Clayne Robison and sang in the BYU choirs under Rosalind Hall and Ron Staheli. Clayne Robison's passion for voice increased Brandon's love of song and deepened his understanding of healthy, beautiful singing. Ros Hall and Ron Staheli electrified his love of choral and sacred music. But Brandon's primary focus was at the piano with the world-renowned pianist and pedagogue Irene Peery-Fox, who inspired him to make music his full-time career. It was under Irene's high-level, intense piano tutelage that Brandon won first prize at the MTNA National Collegiate Piano Competition as an undergraduate student, winning a new Steinway grand piano.
Following his win, Irene encouraged Brandon to audition for the master's programs at The Juilliard School, Eastman School of Music, and Indiana School of Music. He was awarded scholarships to all three schools, but Irene strongly encouraged him to accept the offer from Juilliard—a decision that would positively change his life forever. While at Juilliard, Brandon studied piano performance with the legendary Jerome Lowenthal, chamber music with the late Stephen Clapp, and choral conducting with the highly acclaimed Judith Clurman. 
The Creation of MCO
In 2007, during Brandon's first year at Juilliard and Brett's final year at Cincinnati Conservatory, Brett grew uneasy about his career path as a potential college music professor. One night he had a vivid dream in which he was speaking to his high school mentor, Ted Reid. As Brett conversed with Ted about his concerns, Ted simply said to him, "You know what you need to do." At this point in the dream, Brett began to see the creation of the Orange County Millennial Choirs & Orchestras (OCMCO) laid out before him. Soon after, he called Brandon and shared his dream and vision for OCMCO and asked Brandon to join him in founding it. It was during this phone conversation there on the steps of Brandon's New York City apartment building that the Stewart brothers, as founders, began building the foundation for OCMCO (now "California MCO").
During the summer of 2007, Brandon, Brett, and their families returned to Southern California to begin founding MCO, living on faith and a dream. It was during this time that the founders held their first round of choir and orchestra auditions in the homes of family members in Huntington Beach. As the first season commenced, Brett dug in and figured out how to set up a non-profit corporation and began composing and rehearsing the ensembles on his own, while Brandon worked on administrating and building the business from afar between classes at Juilliard. The Stewart brothers ambitiously set their eyes on the newly completed Renée and Henry Segerstrom Concert Hall for OCMCO's first concert. The inaugural season of MCO was an enormous success, thanks to the generous volunteer service of several influential musicians and supporters in Orange County, including Joseph Bentley, Tom & Kelly Olds, Ron & Joyce Hansen, Rhonda Kendrick, Barbara Bell, and countless family members, friends, donors, and colleagues.
In the spring of 2008, Brandon turned down the invitation to pursue a doctorate degree and teach courses at The Juilliard School, and he and his family moved to California to continue building MCO. One year later, Brett and Brandon opened MCO's second locale in Arizona's East Valley. In 2010, Brandon relocated his family to Arizona to continue building and growing the Arizona Millennial Choirs & Orchestras. Three years later Brett and Brandon would open MCO locations in Dallas, Texas (with Brett eventually relocating his family to this area), and Utah Valley, Utah. These would be followed by Idaho in 2015; Austin, Texas, in 2021; and Kansas City in 2023. 
Both founders are composers-in-residence for MCO, doing most of the composing and arranging for the choirs and orchestras, in addition to overseeing and administrating the organization in all five states. They are blessed to have an incredible conducting team and administrative staff, as well as a host of volunteers, to assist them in this endeavor. Now, fifteen years later, Millennial Choirs & Orchestras has grown to become one of the largest performing musical organizations in the world. As founders, Brett and Brandon are passionate about inspiring MCO participants and audiences to rise up and be a light to others, and they hope to continue expanding that light throughout the world for decades to come.