by Brett Stewart, Founding Dean & Musical Director
One of the most humbling aspects of my job is seeing firsthand the life-altering impacts that MCO has on the lives of its participants and audience. I am currently having an experience that surpasses them all.
This summer an MCO mother in Dallas brought to my attention a community of refugees from Africa that were assimilating to their new home in America. One of the families had escaped the Congo to a refugee camp in Rwanda where they spent eighteen years on a waiting list to come to America. Conditions in the camp were abominable, and they had witnessed genocide and other atrocities their entire lives—literal carnage and gruesome murder in front of their eyes, even the children.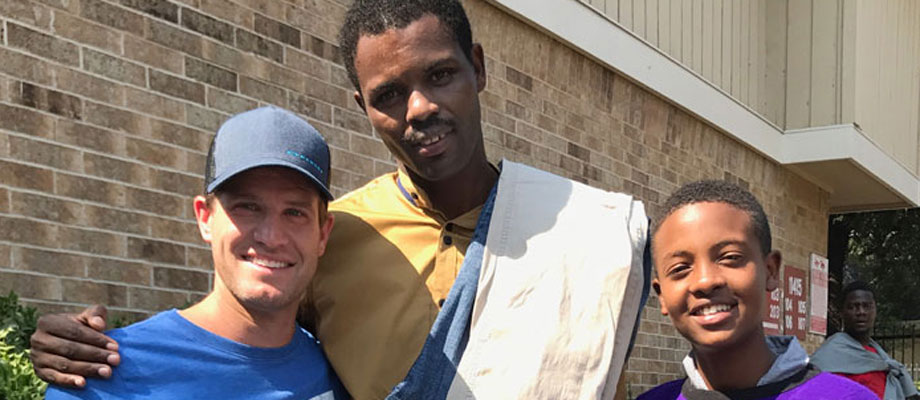 The MCO mother became aware that there was one teenage boy among the refugees who loves music and was teaching himself how to play keyboard, and she initiated a carpool of parents to pick up him and his siblings each week so that they could participate in MCO.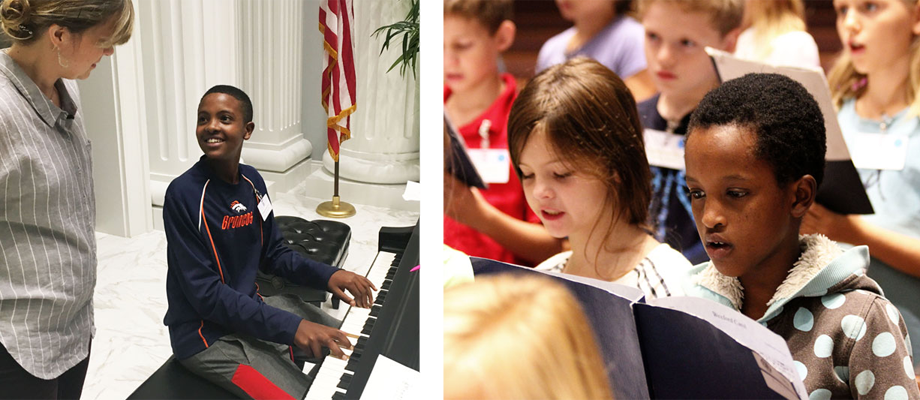 After seeing these refugee children in rehearsals for a couple of weeks, I had the opportunity to help deliver clothing to their families at a humble apartment complex in Dallas. I was able to speak to this boy at length and hear of the atrocities he has witnessed.
He lamented, "I have no country. I am not Congolese. I am not Rwandan." I looked him in the eyes and said, "But you are in America now, and you will be American!" Through his big, beautiful smile he said, with his thick African accent, "YES! And I LOVE America. Here I have good dreams."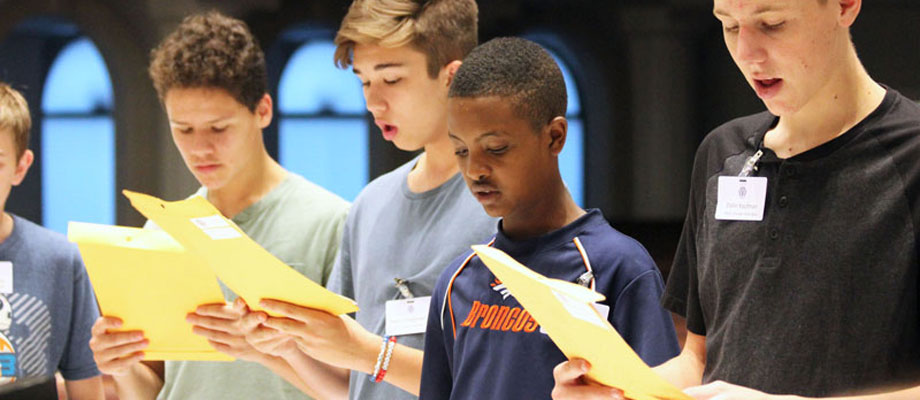 It has changed my life to see this African refugee boy and his siblings sitting among a sea of American youth who have EVERYTHING in comparison. But then I am reminded that we are all refugees in one way or another. All feel lost and displaced with over-bearing burdens at one time or another. All are entrenched in the atrocities of this world, whether physical, mental, emotional, or spiritual. All need a safe place to feel the Spirit bear witness to them that the Gospel is real, it is true, and it is there for them. MCO is one such place, and it is powerful because sacred music has an indelible way of changing our hearts and drawing us nearer to the Lord than perhaps any other thing.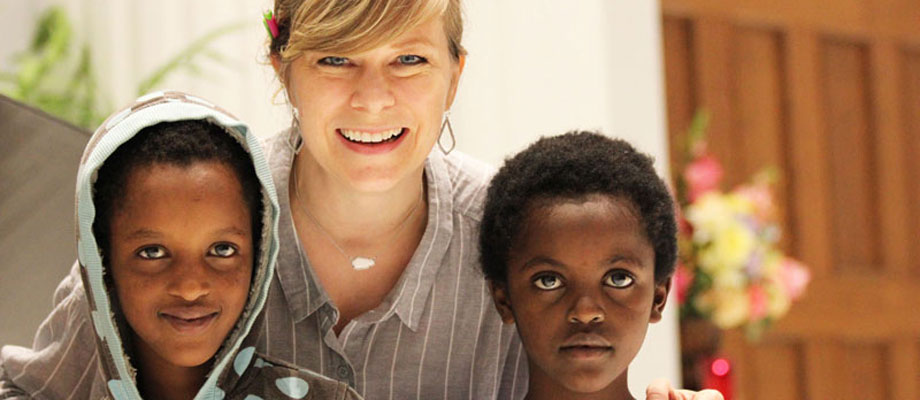 For this family of Congolese emigrants, MCO is a place of refuge that will be a healing balm after a lifetime of horror, hunger, and heartache. And while most stories may not be so compelling, MCO is just as much a refuge for us all.